Regular Office Hours
Monday            8:00am – 5:00pm
Tuesday            8:00am – 5:00pm
Wednesday     8:00am – 5:00pm
Thursday         8:00am – 5:00pm
Friday               8:00am – 5:00pm
Saturday          8:00am – 5:00pm
Sunday             8:00am – 5:00pm
Hours are by appointment only.
*Evening rates apply for sessions beginning at or after 5:00pm.  Evening sessions are available between 5:00pm — 8:00pm.

2021 Holiday Schedule
The office is closed in observance of the following holidays:
01/01        – New Years' Day
01/18        – Dr. Martin Luther King, Jr.'s Birthday
02/15        – Presidents' Day
05/31        – Memorial Day
07/05        – Independence Day
09/06        – Labor Day
11/25-26 – Thanksgiving
12/24-31 – Winter Break
Our office is centrally located in Kearny Mesa.
The building: Our office building is nestled in the hills of Kearny Mesa.
The closest stairs to our office (and the elevator) are on the north side of the building (shown here).
Enjoy the atrium for quiet, serene moments before or after your appointment.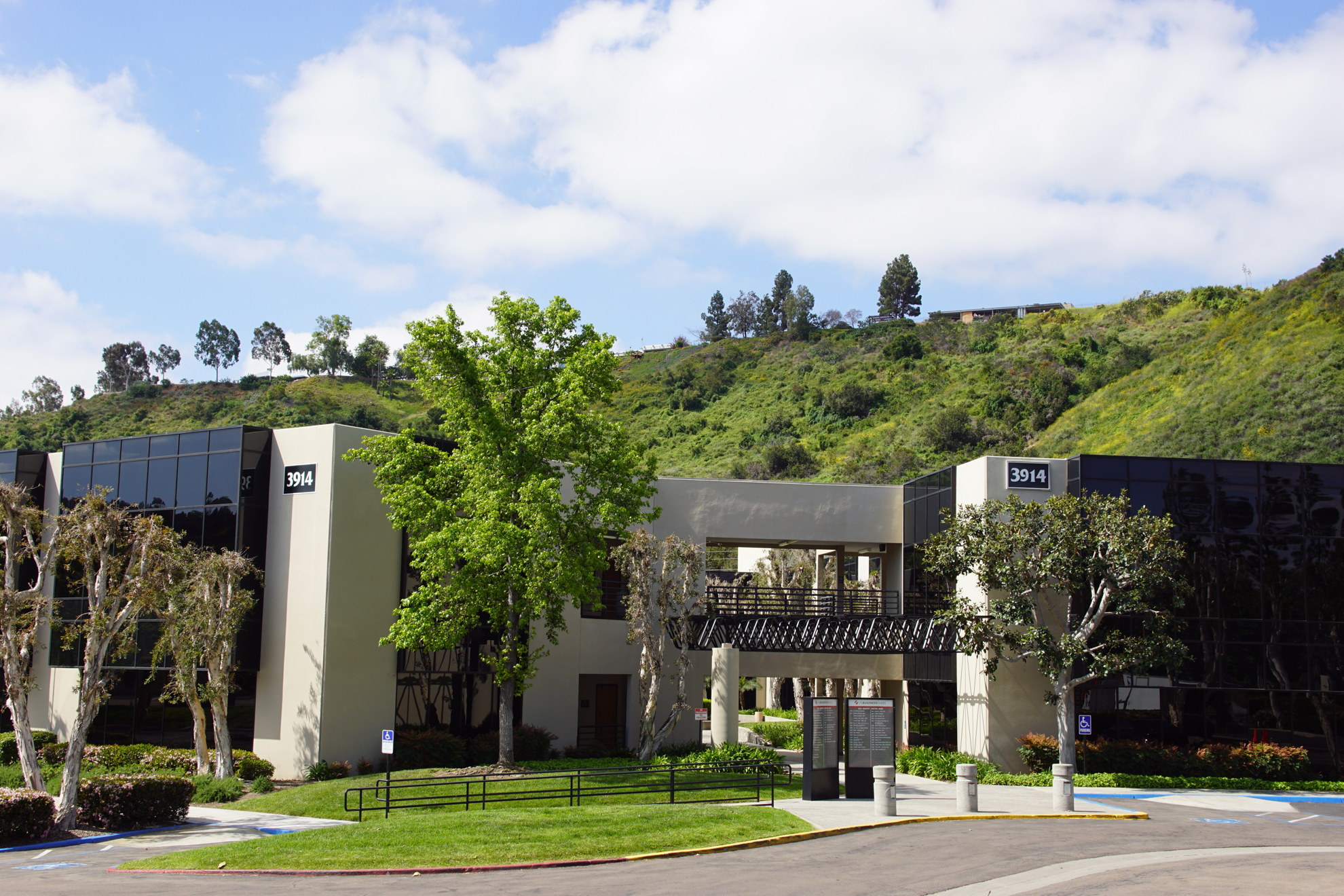 The Directory: The Team at Affirming Therapy Center is located on the 2nd floor.
Therapy Rooms: We create a safe space for each of our clients – part of that process is making sure the physical environment is as comfortable as possible.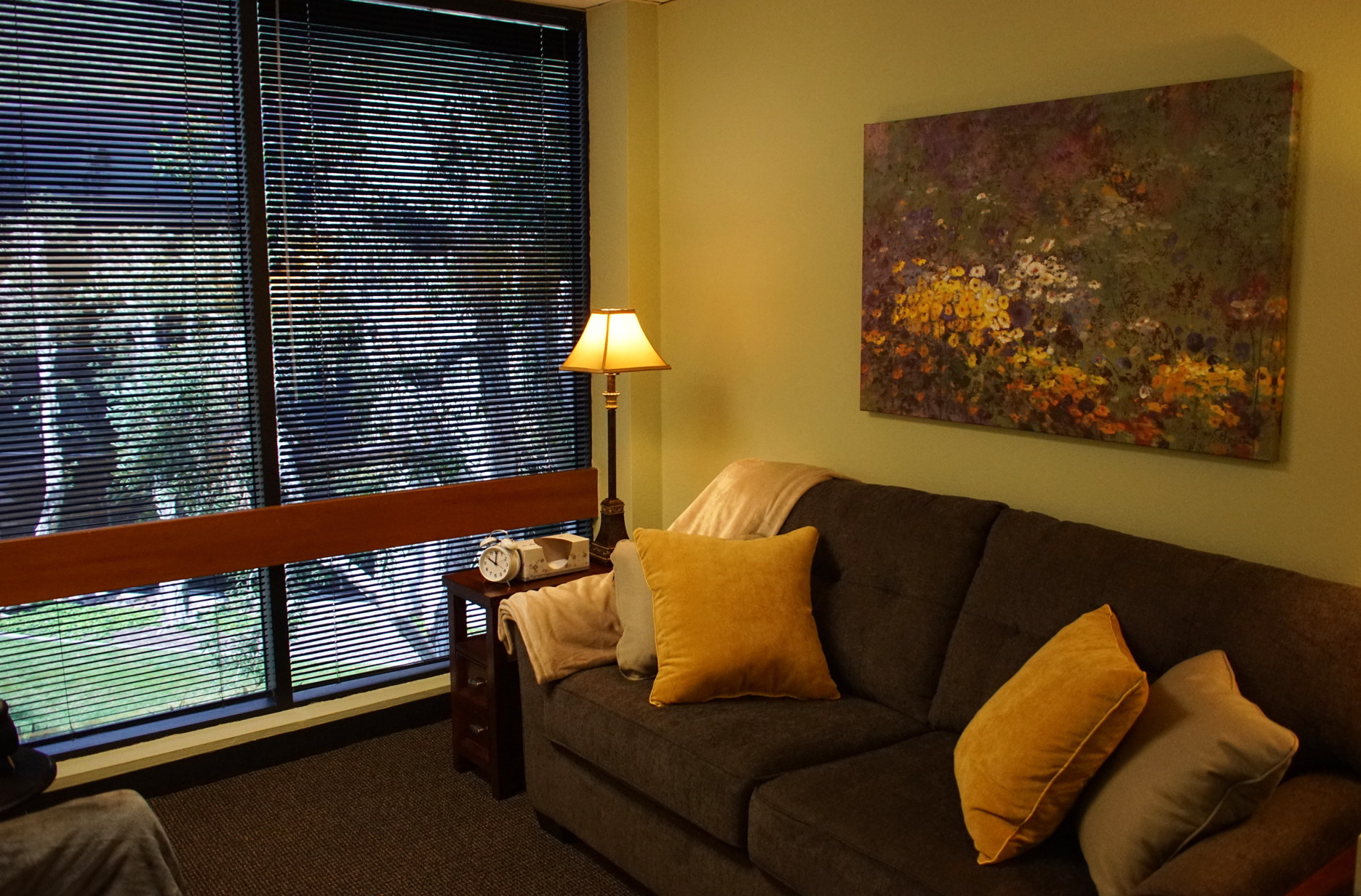 Waiting Room: Make yourself comfortable in the waiting room before our session. Please enjoy snacks, water, hot tea…additional refreshments are located in the small refrigerator (including cold water and sodas).